Colocal offers a complete chocolate experience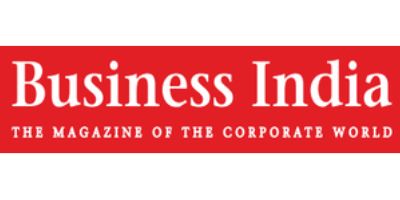 Magazine: F&B
Published on: Jan. 25, 2021, 12:30 a.m.
Colocal wants to redefine the chocolate industry and tell people this is how chocolate is made

Along with casual café dining, Colocal offers an actual chocolate factory on its oh-so-pretty premises in one of Delhi's newly trendy addresses – Dhan Mill in Chhattarpur
By Suman Tarafdar
Dreams come in many shapes and, for those exposed to Roald Dahl's incomparable Charlie and the Chocolate Factory at an early age, one of going to a chocolate factory was ranked on top. Well, unfortunately for most Indians, those chocolate factories were far away, in places such as Bruges or Cologne or Hershey. This situation has been rectified to a degree with the opening of Colocal, which offers, along with casual café dining, an actual chocolate factory on its oh-so-pretty premises in one of Delhi's newly trendy addresses – Dhan Mill in Chhattarpur.
Spread over two levels, Colocal's spacious interiors are designed to be a momentary escape to faraway Goa or Pondicherry. The upper level is dedicated to the factory. For anyone wishing to learn about the process of how chocolate is made from cocoa beans, this section is a must visit.
Sheetal Saxena, co-founder, Colocal, says the idea came to her as she and her husband Nishant, who owns the Roastery Coffee House India with outlets in Hyderabad and Kolkata, saw a video of cocoa (or cacao) getting roasted in Vietnam. "We got really excited and inquisitive about it," she says. "We headed to Vietnam, realised that was how cocoa gets roasted and that's how you make chocolate. We understood the whole bean-to-bar process and the world of craft chocolate. We also surveyed the Indian industry. There are at least 12 chocolate makers that I am aware of. We realised that if handled properly, cocoa behaves very much like coffee, so you can taste the notes in it and enhance the notes by fermentation and roasting."
Roasting was a challenge. "Nobody roasts their cocoa in India," says Saxena. "Probably because it's expensive and there is an educational gap, which we too were not aware of." The duo ordered a Giesen roaster – customised for cocoa. "The temperature for coffee and cocoa is different. If you use the same roaster, it will not give you a good profile. We want people to taste the notes that are beneath the chocolate." Saxena says they ensure the vinegar and bitterness of the raw product is removed before roasting the beans.
Another unique step that Colocal has taken is conching their chocolate, by which a surface scraping mixer and agitator, known as a conche, evenly distributes cocoa butter within chocolate, evaporating the acid, and giving a smoother, palatable chocolate with an after-bitter taste. "As the acidity is removed, it mixes well with other ingredients. Baking chocolate needs to be without acidity. We want a macron size of 15-25 – more than that means it is too grainy for our level. We have a device to monitor this, ensuring that our chocolate falls in the desired macron size, and we can mould it anytime."
'What people eat is not chocolate'
Saxena estimates that the chocolate market in India today is where coffee was about a decade ago. "The specialty coffee scene in India at that time was small. But now, as people understand specialty coffee, the pie is getting larger. Citing the example of Blue Tokai, she says that, just as the brand introduced Indians to finer aspects of coffee, Colocal wants to do for chocolate. "We may have just a handful of people who do understand chocolate, but the idea of having the bean-to-bar process is to educate people on it, so that they understand what real chocolate is. And then we expand the market."
Saxena:
we know our beans and our chocolate
Saxena points out that most mass chocolates have just about 4 per cent cocoa mass. "What people eat is not chocolate but milk and sugar. We want to redefine this industry and tell people this is how chocolate is made, what real chocolate is – which led to the idea of the factory. We are making 1,500 kg of chocolate per month, and plan to raise it to 3,000 kg."
The focus for Saxena is to be in the B2B market – becoming a supplier of choice for baking chocolate, the aim being to make the finest Indian baking chocolate from Indian origin cocoa. She sees great potential in this space. "We are aiming at the couverture segment (which contains 32-39 per cent of cocoa butter, which is higher than baking or eating chocolate) of course because couverture is what we do. We want to be the Callebaut of India. Right now, for couverture, they are buying Callebaut or Valrhona but there is no Indian chocolate maker in the B2B segment offering good and consistent chocolates." She aims at not making any chocolate with less than 50 per cent cocoa.
Saxena admits it's going to be a slow start. "We are open to criticism, to understanding the market. However, we know our beans and our chocolate and we know we will get there." An advantage she expects over competition in this segment is the price level, which would be much lower than important brands. We are one of a kind. Nobody is giving the experience we are giving. We are ready to give ourselves the time to be accepted in the market. We are not just a café. We are not just a company. We are artisans; that is why we are here. We are not looking for quick returns. This is our passion."
Colocal also stresses on Indian cocoa beans. We source high quality cacao beans from our partner estates, says Saxena. "We grow wonderful cocoa in India, especially in Andhra Pradesh, yet our cocoa is not on the world map. Our cocoa is as good as any cocoa in the world. We need the right knowledge of fermentation and roasting."
Colocal's spacious interiors are designed to be a momentary escape to faraway Goa or Pondicherry
Café time
As for the café, Saxena started working on this project last July, found the property in February and started work in March. Covid-19 delayed the opening from August to November. Colocal is for anyone who loves chocolate, is open to new tastes and flavours, and wants to understand how the craft chocolate world works, says Saxena.
The menu is fairly extensive, with chocolate dishes occupying a pride of place. The menu opens with hot and cold chocolate brews, though there is coffee as well, including Chocolate Blend Cold Coffee options. The hot chocolate brews come 55 per cent, 62 per cent and 74 per cent dark chocolate milk variants, and are highly recommended. These also give an indication of what Saxena wants people to savour. Cold brew flavours include sea salt, mint, raspberry and chilly (sic), or the Cacao Cold Brew or the Spiced Cacao Cold Brew.
The café offers a wide selection of burgers, pizzas, pastas, salads, sandwiches and a host of mains. Nachos and tacos come interspersed with Khichadi Arancini or Mutton Bolognese Bao, Tofu steak with peppercorn sauce and salad and much more. Dessert includes a chocolate mousse platter.
There are three variants of chocolate bars on sale, as well as chocolate for baking. Get set for your Willy Wonka dreams to play out!