Diwali Gift Hampers
#PuraniWaliDiwali
Colocal.in
Diwali Hampers
Key Categories
Dark Chocolate
Why Colocal Chocolates?
We are Bean to bar, Indian single origin hand-crafted chocolate makers with unique flavours and enchanting experiences.
Bean-to-bar is simply making the chocolates from scratch, at Colocal, we take you through the entire process from sourcing the bean to the creation of the bar.
Each cacao pod is hand harvested, plucked, sorted, dried and fermented before it is brought to our Chocolate factory for the next steps. Scroll down to see our Chocolate making process.
Our Chocolates are made with added cocoa butter and less sugar, no flavourings or preservatives.
Colocal Chocolate Factory
Established in Oct 2020, the Colocal Chocolate factory is India's first live chocolate factory and it's located in the heart of Delhi (Dhan Mill compound). Colocal Chocolate Factory is a representation of the Indian cacao farmers and Indian craft chocolate. We are focused on bringing out really good chocolate, using only two ingredients : Indian Cacao Beans and Cane Sugar. Our Indian origin beans are responsibly grown, ethically sourced, well fermented and carefully roasted to enhance the flavour profile at our factory.
This oasis-like space, also has a 65 seater cafe which is simple, elegant is a representation of the outside tropical environment that surrounds our cacao harvest merged with contemporary sunny dispositions perfect for all occasions with friends and family, popularly known for desserts & hot chocolate made with Indian chocolate and all day dine menu!
Inclusion Bars
Latest News
---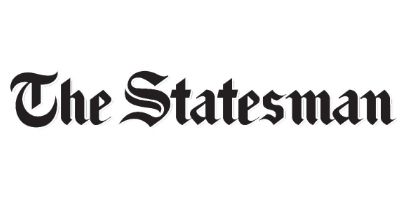 Chocolate lovers must visit it and they sure would love to see how the chocolate bars and other dishes are prepared. Hasrat Sandhu | New Delhi | January 12, 2022 2:22 pm Photo: SNS Colocal, of […]
Read More
Meet our Founder
Sheetal Saxena
---
Sheetal is a self-taught chocolate maker and has honed her craft by dedication and practice. Her quest to learn the chocolate craft took her on a journey starting at a cacao plantation in Vietnam to then an education of this labor of love from chocolatier experts all around Paris, Belgium & abroad. She set up Colocal along with her husband Nishant in 2020 in an abandoned rice mill factory in Chattarpur which is now come to be known as Delhi's first live chocolate factory + cafe space. Colocal Chocolates prides itself in making small batches of Indian chocolates, sometimes producing over 600kg with every part of the process carried out under one roof.
Our production gives us greater control over the quality, sustainability and allows us to get creative with flavours. Single-origin bars, vegan, some inclusion bars and a chocolate tasting room all can be enjoyed at Colocal.
Swati Kumari
19 October 2023
Vishal Jain
19 October 2023
Good food ; great taste but service far below the standards; moreover air-conditioner was not working
Karan Rawat
17 October 2023
Harsha Pugalia
9 October 2023
Abhilasha Choudhary
8 October 2023